Fairstone is a leading provider of responsible lending solutions for Canadian borrowers. With over 240 branches coast to coast, Fairstone offers different types of personal loans as well as home equity loans designed to suit all borrowing needs. Fairstone also cooperates with a wide network of businesses in order to deliver flexible financing programs. Having roots in Canada for almost 100 years, Fairstone Financial is committed to making a difference in local communities.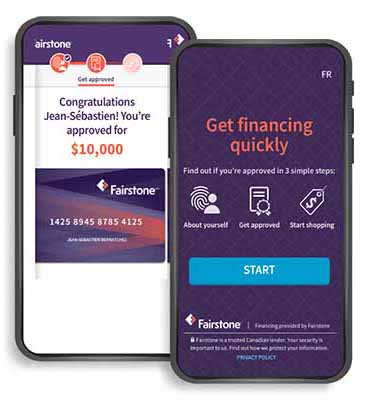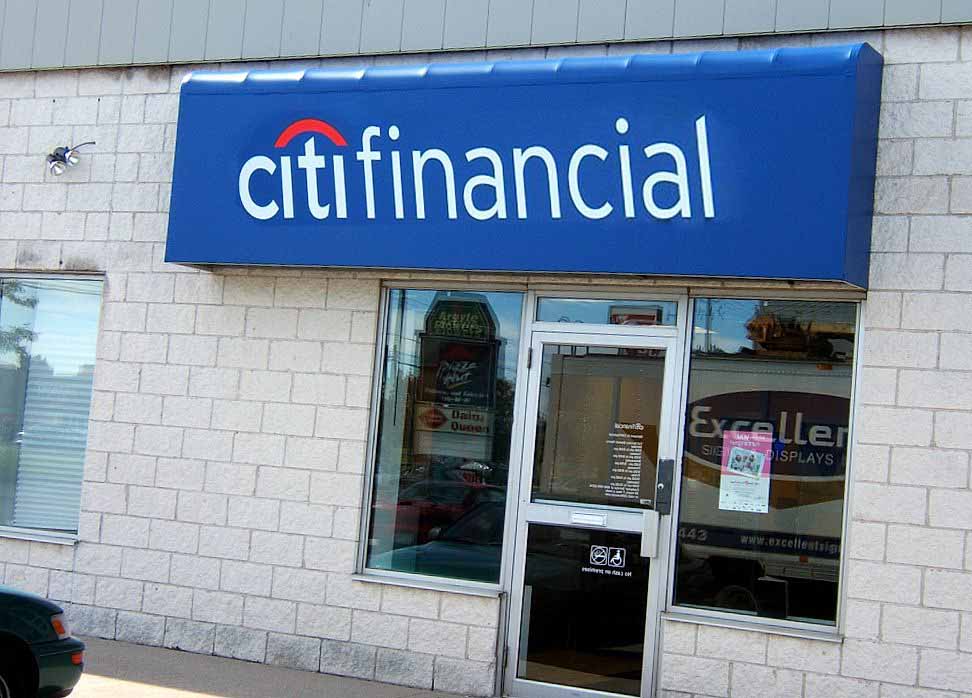 Fairstone Financial History
Fairstone Financial, established in Canada in 1923, is the country's leading non-bank lender. They offer flexible lending products designed to meet the borrowing needs of Canadians. From personal loans, to home equity loans, to debt consolidation loans, Fairstone Financial offers responsible borrowing solutions in over 225 branches from coast to coast. Fairstone Financial has also partnered with businesses across Canada to provide consumer financing. They are proud to help the communities where they live and work because they care about their community.
Closing and rebranding of CitiFinancial
Previously, until 2017, the company was known as CitiFinancial. It also offered personal loans for various purposes. Later, this company went out of business and received several successors, which resulted in the merger of several companies.
Today, the company is known under the Fairstone brand and continues to grow and develop in the field of consumer finance. Fairstone is a community-oriented lender, doing its best for all customers. They work closely with people to find the best loan offer that meets everyone's needs.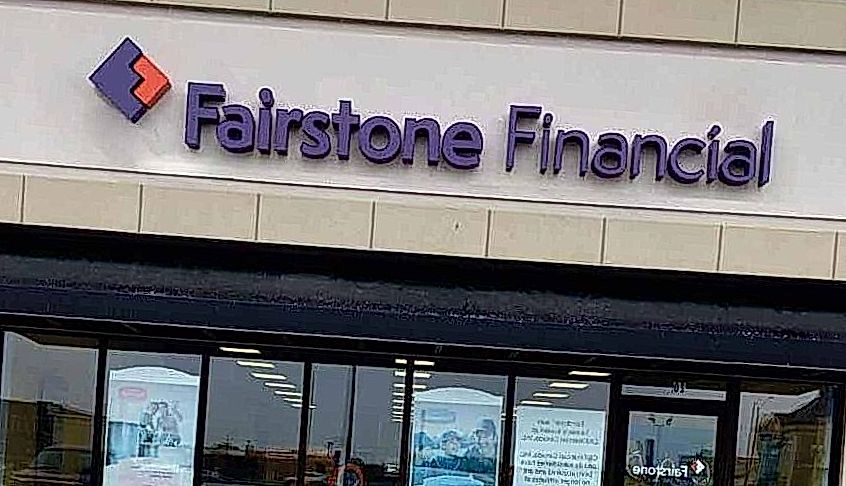 Fairstone Financial's purchase
Fairstone was recently purchased by J.C. Flowers & Co. LLC ("J.C. Flowers") and Värde Partners, international investors looking to strengthen the Fairstone brand as Canada's leading provider providing borrowing solutions. Fairstone's reputation was built on a solid foundation, with a great history of lending dating back 100 years with 200 branches in every province and two territories. Having a new owner, Fairstone continues to provide the best personal loans as well as home equity loans to Canadians and partners among leading Canadian retailers in order to offer consumer financing programs. Fairstone has 1,400 employees who provide a personal touch with grounding in local communities all over Canada and will remain central to Fairstone's high-quality customer experience.
The latter has become the subject of the company's numerous research held in the most promising fields including cryptocurrencies that have crawled into various areas of our lives so that we can even witness such crypto casino platforms on the Internet.
Fairstone Financial services
---
Do you want to finance your holidays, outings, or leisure activities? Thanks to Fairstone Financial, you have access to the most suitable personal loans for your needs. It is the solution to carry out the projects which hold you with heart without having to wait years to be able to save enough or to have to draw from your savings.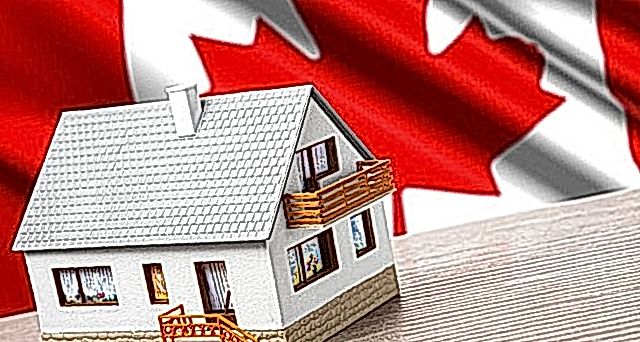 Personal Loans
Whether you want to buy an everyday consumer item (car/motorcycle, furniture, household appliance, etc.) or a service (education, wedding, travel, home improvement, maintenance or repair work, etc.), or have extra cash to deal with minor incidents in life, a personal loan provides you with the funds you need at any time once your application has been accepted by the credit company.
The amount, interest rate, and repayment terms (duration, monthly instalments) are defined in the contract.
What is a secured personal loan?
The lender who makes a secured loan has a legal right to the borrower's assets. If the borrower defaults, the lender can convert the assets into cash to repay the loan.
The assets of a secured loan are called collateral. Generally, different types of loans are secured with different types of assets.
What is an unsecured personal loan?
In an unsecured loan, a lender provides money to a borrower with no legal claim on the borrower's assets in the event of default. This means that repayment to the lender depends solely on the borrower's financial capacity and creditworthiness.
The lender generally offers this type of loan only to preferred customers with whom it has an established relationship (the borrower's character, credit history, and capacity are well known). Unsecured lending is more common among friends and family members who have long-standing relationships.
Mortgages and mortgage refinancing
Mortgage refinancing means renegotiating your current mortgage. It allows you to consolidate debts or use the equity in your home to increase the amount of the mortgage for major expenses.
Refinancing a loan at maturity could help avoid prepayment charges.
Refinancing a mortgage can help you:
Consolidate debt
Consolidate your higher-interest debts into one manageable loan with a lower interest rate.
Renovate
Get the money you need for renovations or repairs.
Invest
Take advantage of an investment opportunity (but talk to your tax advisor first).
Instant online loans
The instant loan or mini loan is a type of personal loan. It, therefore, falls into the category of consumer loans. The principle behind it is simple: the customer applies for a loan via an online platform offering this service and then gets the money (almost) immediately into their bank account. They can also choose to receive the money later. Once the funds are transferred, the customer can make a payment in one go or in several instalments.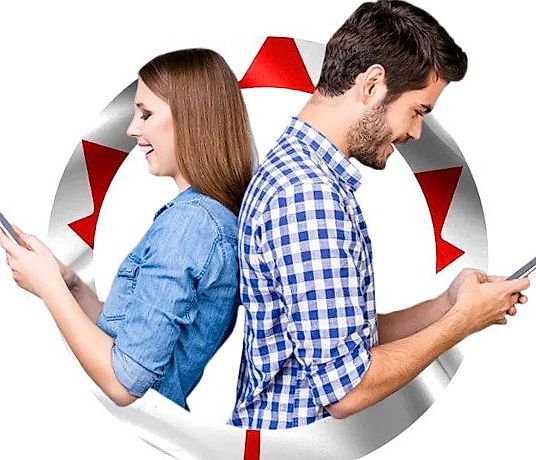 What does Fairstone Financial give personal loans for?
---
A major advantage of a personal loan is its flexibility. When you apply for a personal loan, you usually do not have to explain to the lender why you need the financing. As a result, any project can be financed with a personal loan within the maximum amounts and terms set by the Consumer Code.
What projects can be financed with a personal loan?
---
As explained above, you can finance anything you can think of:
preparation for a wedding;
various family events (family credit);
preparation for a PACS, as well as preparation for a wedding. This is the Pacs credit;
the arrival of a child, for example, the fitting out of a new room (birth credit);
financing a funeral (funeral credit);
financing a divorce (divorce loan);
financing children's education (education loan);
moving house (moving loan);
leisure projects such as travel or the purchase of high-tech equipment (leisure credit);
taking a trip (travel credit);
a need to relax, for example, in a relaxation centre (relaxation credit);
financing a holiday (holiday credit);
a need to do sport (sports credit);
health costs (health credit);
a desire to do a wellness activity (wellness credit);
financing vehicle repairs (car repair credit).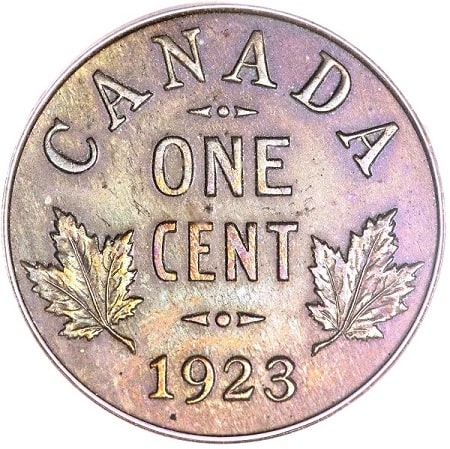 Debt consolidation loan
Debt consolidation is a loan granted by a financial institution that concerns the grouping of several loans, such as consumer credits and credit cards.
It consists of taking out only one loan instead of paying several debts. It does not involve mortgages.
Advantages and disadvantages of debt consolidation
Having only one debt to repay is very practical: budget management is simpler (one monthly payment instead of several). Sometimes debt consolidation can even save money on interest rates when they are lower than those charged by creditors.
Loan to buy a car
A car loan is a loan to finance the purchase of a new or second-hand car. It falls into the category of consumer credit. Subject to acceptance, this type of loan is triggered by the purchase of a car and cannot be used for the purchase of another good, just like a motorbike loan. This is known as an assigned loan.
Unlike a personal loan, a car loan is not intended to boost cash flow in any situation. A car loan is, therefore, better perceived by a banker than a personal loan. Indeed, the banker is assured that the amount lent finances a specific life project.
Loan for business development
The company is now up and running, orders are piling up, and the working capital requirement (WCR) is increasing. Development projects are coming to fruition, and the lack of equity capital is making itself felt. New intangible resources must be acquired.
Investing, recruiting, soliciting new partners, moving towards international development. These are the new challenges facing managers of growing companies.
Faced with each problem, there are many financial solutions that it is important to know about: short-term operating loans to finance the company's operating cycle and meet its debts; medium- and long-term bank loans to finance investments. And the intervention of one or more venture capitalists when necessary to strengthen the company's equity capital.
You can take a loan or invest in any type of legal business: a new store, car rental business, sports gym, or opening a new casino.
The latest is one of the most popular ways to invest money in recent years. It's no secret that online casinos are now all the rage. It is one of the best ways to place a bet and invest. In addition to having fun, playing roulette or blackjack, online casinos also give you the opportunity to make money by means of investment in the gambling industry. The best time to start investing in online casino stocks is probably now. This is due to the fact that share prices are expected to fall, especially in these times of crisis, but also due to changing regulations.
Also, as online game developers will continue to use technology to create more games, the lure to invest couldn't have come at a better time, as you would have many players willing to spend tons of money on it.
Loans for travelling
Whether you want to discover a foreign culture, sunbathe on a sandy beach under the coconut trees or walk for miles with a backpack, alone or with your family, this kind of project often comes at a cost that can be daunting. A trip to the other side of the world or a reservation in a luxurious hotel is not within reach of everyone! To finance your well-deserved holiday, you can take out a travel loan. Like a wedding loan or a holiday loan, this is a personal loan that can help you not only to obtain the necessary budget for your trip but also to cover any expenses you may have on the spot. It is up to you to choose the time of year that suits you best, the destination and duration of your stay, and the type of trip you plan to take. If it is a package tour, for example, transport, accommodation, and sightseeing are included in the overall cost of the trip.
Health care loan
Medical costs are becoming an increasing concern. The new reimbursement policies of the Social Security and mutual insurance companies are leading to an increase in the health budget in households. However, health needs cannot always be foreseen and require urgent solutions: dental surgery, hearing aids, cosmetic or reconstructive surgery, long-term illness. The increase in life expectancy accentuates this crisis. This is why many people are now taking out health loans to finance the care they need.
Loan for building a house
Of course, many factors will affect the budget, such as the size of the land and the house, its location, the materials used, the use of skilled labour, the quality of the fittings, etc. You should also be aware that if you are not buying a housing estate, you will need to allow for the cost of servicing the land and connecting it to the electricity and gas networks. In addition, there are other real estate transaction costs (notary fees, agency fees) and costs related to the financing method chosen (in particular, the interest on the construction loan).
We strongly recommend that you work with construction professionals to establish a realistic cost of the work and obtain estimates. In addition, entrusting the building work to a project manager will enable you to benefit from various guarantees (biennial and ten-year guarantee, damage to building work guarantee, perfect completion guarantee, and delivery guarantee).